European Health Insurance Card
You should always travel with your EHIC.
The EHIC does not replace travel insurance however if used during an
incident it may well avoid you paying an excess under your policy.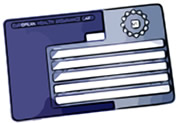 EHIC used to be known as E111 which since 2006 have no longer being valid
The easiest way to get an EHIC card is online www.ehic.org.uk or call enquiry line on 0300 330 1350. The EHIC card will allow you to get certain free medical treatment in the European Union countries.
Medicare scheme
If you are travelling to Australia or New Zealand and need medical treatment, you must register for treatment under the relevant Medicare scheme. In-patient or out-patient treatment at a public hospital is then free of charge.
Claims
In addition to any EHIC and/or Medicare scheme with any claim please contact your insurer as soon as possible
Please refer to the individual insurer or brand details
If you need to go to hospital always contact your travel insurers 24 hour emergency services number as soon as is possible – they will provide help, support and guidance and this will be important if you are to later wish to submit a claim.
Other travel information
Foreign Commonwealth Office – UK Governement
The government provides information and advise via the website or call on 0870 606 0290
Foreign Commonwealth Office Website contains lots of useful information – have a look as you plan your trip and before you go
Always
Check your travel insurance is up to date and covers you for all areas you are visiting and all activities you are planning to do
Always read your policy and take it with you when you travel
Have a lovely trip
All the best from the team at traveladder.co.uk